Custom Order Status
Manage your order production processes and notify your customers along the way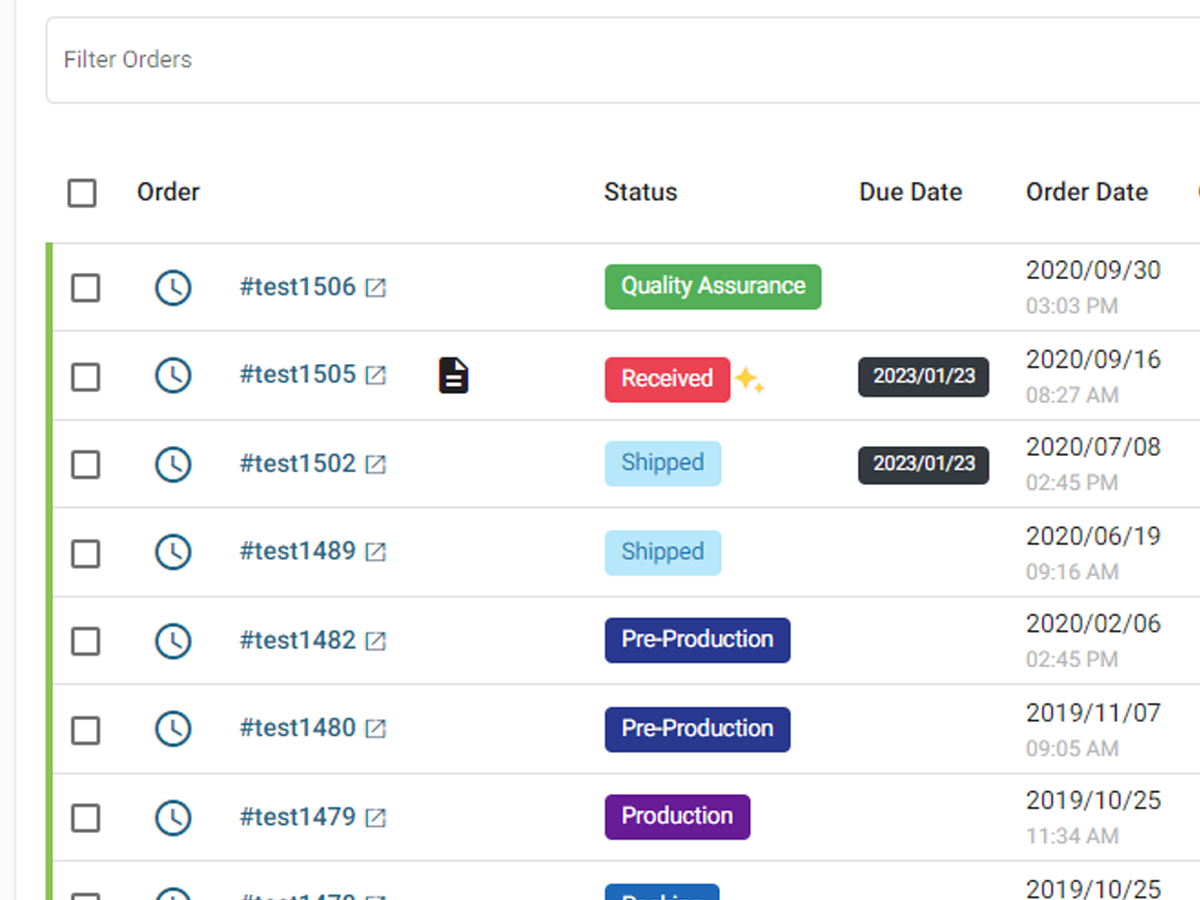 Stay Organized
A straightforward, one-page dashboard for all your orders and statuses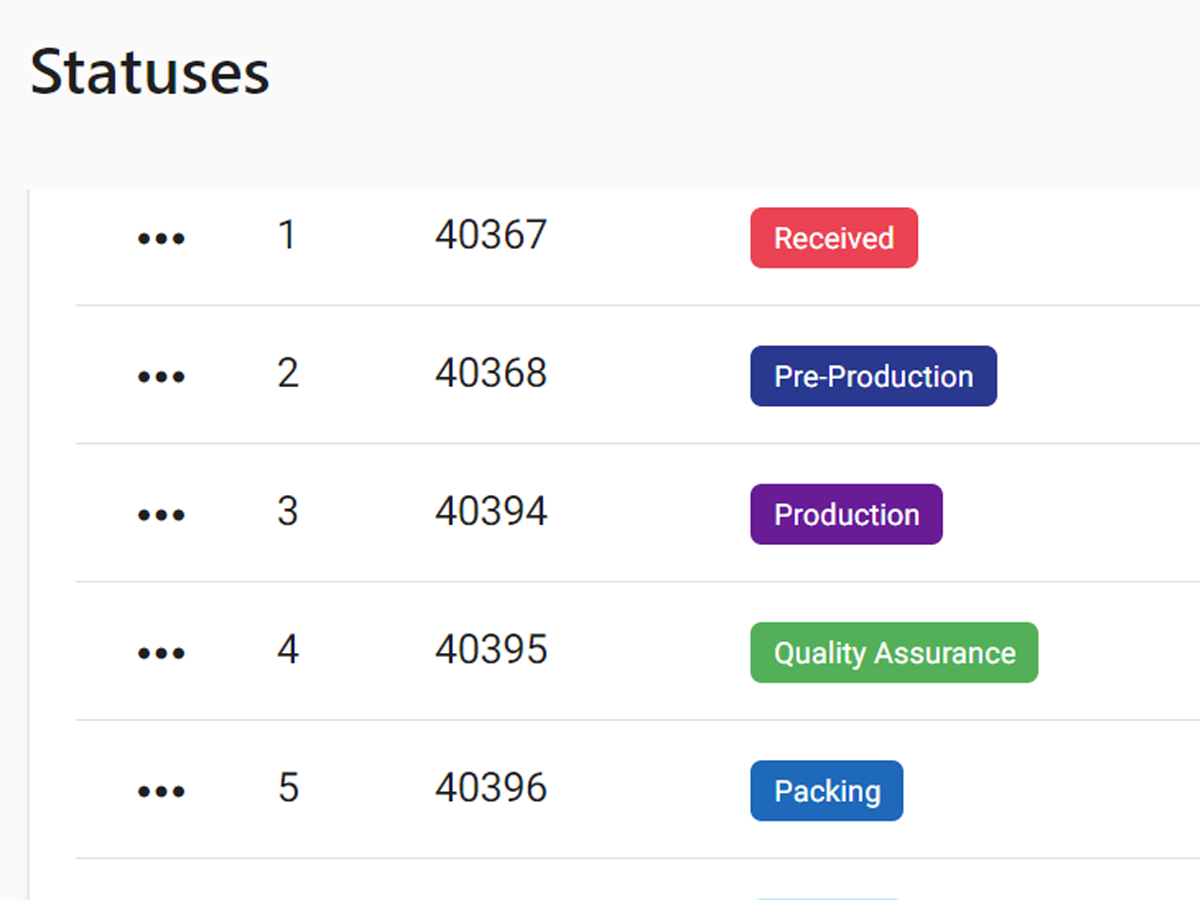 Track work with Statuses
Unlimited statuses to track your production through each step in the process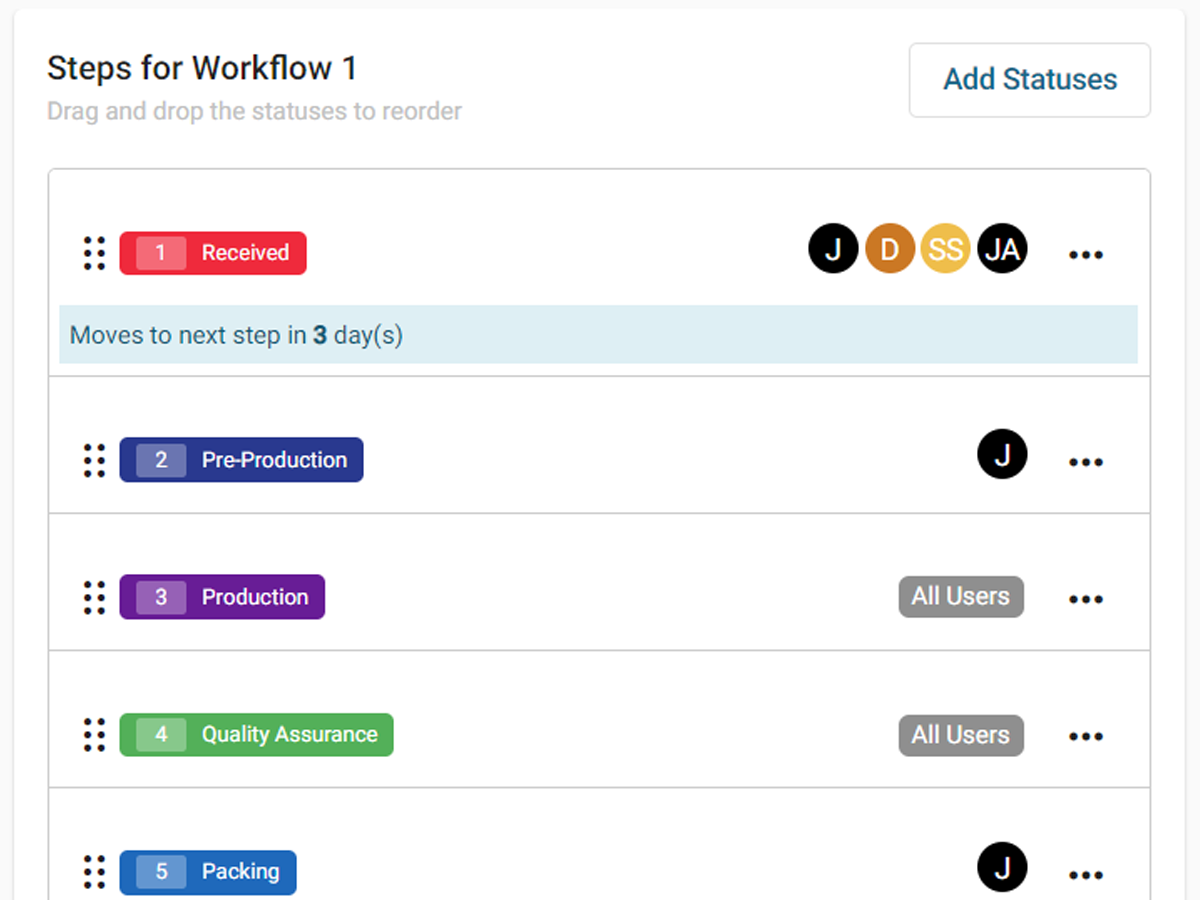 Go With the Flow
Organize your statuses into separate workflows for fine-grained control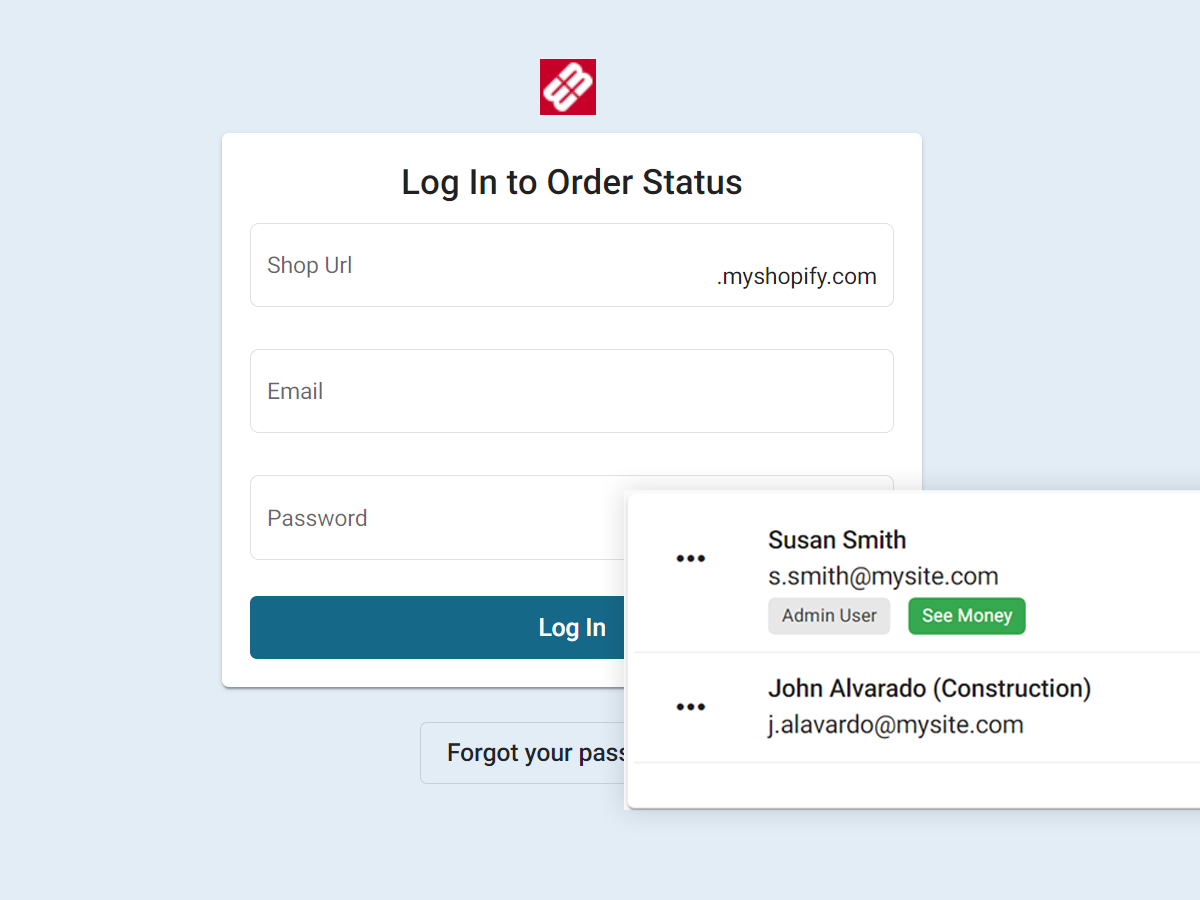 Control Access
User accounts allow access without logging into Shopify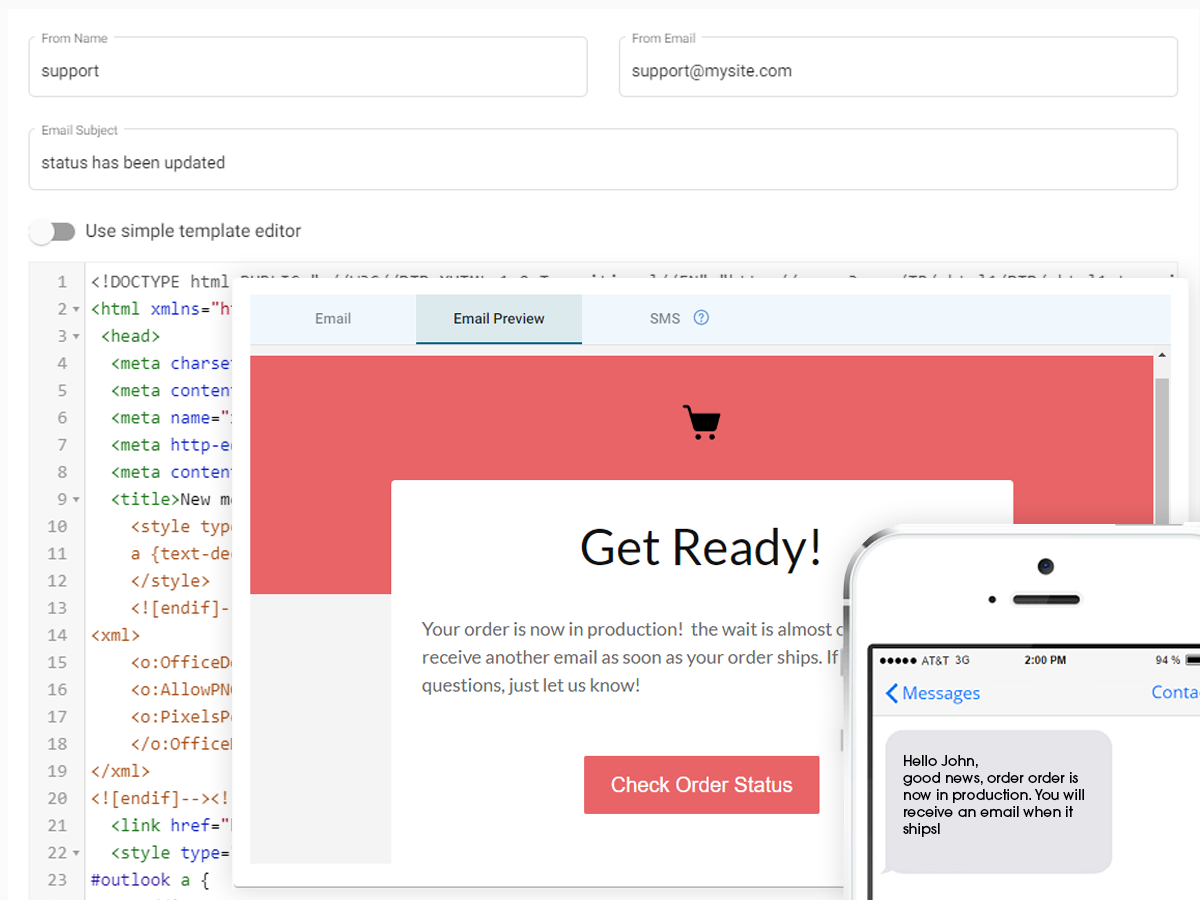 Informed Customers
Send emails and SMS messages to customers as the status changes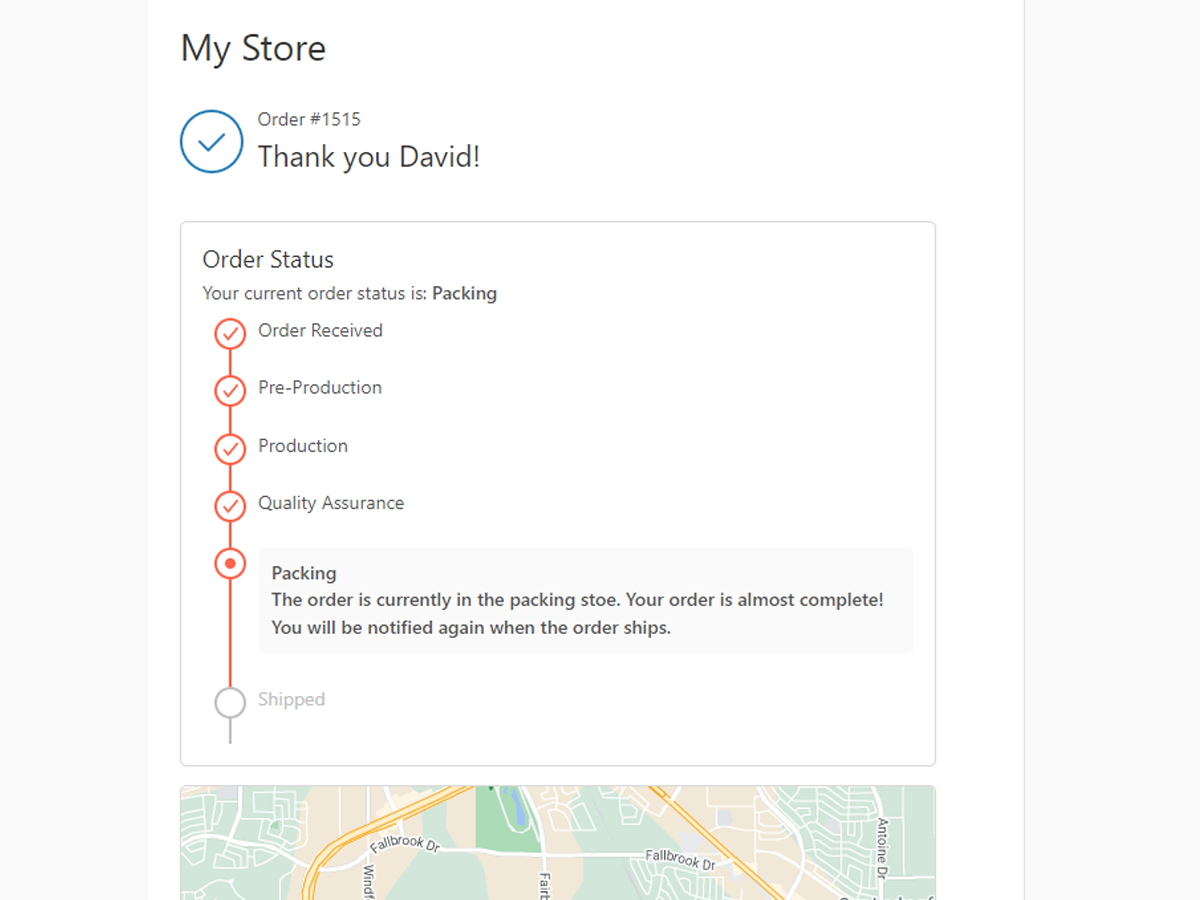 Familiar Experience
Customers can see the order status in places they are already familiar with
So far this app has been a game changer in regards to keeping track of orders. We have many different types of orders with various stages over long periods of time. This app has allowed us to get a handle on all unfulfilled orders. Thank you!
Our Boat House
Why Custom Order Status?
Custom Order Status allows you track the production process for your orders and notify your customer at every step along the way.
Providing your customers with frequent updates helps create customer loyalty and fosters trust in your business. Perhaps best of all, is it helps to significantly reduces the number of hours spent each day fielding phone calls and emails from customers looking for an update on their order so you can focus on what is most important... your business.
For nearly a decade we've continually refined and updated a unique set of tools to help simplify order management and customer notifications. Not only has it stood the test of time, but has been used by 10's of thousands of merchants of every size from all over the world.
What our customers say
Brilliant app, it saves so much time and the support is first class and extremely quick. You will NOT be disappointed!
The support was really really really helpful and kind. Thank you !
easy to use, we use for order preparation tracking, back order, and special projects. It is a very important tool for our operations. And the service is fast and efficient
Simple app with easy interface. Really proactive and timely support whenever you need one. Well done!
The customer service for this app is great! 
Very reliable. Just what I needed for our business. The application itself runs flawlessly. Would highly recommend this to anyone who needs a custom order status maker on Shopify
This app has saved my company so many headaches. We process hundreds of custom orders weekly and this has saved email inquires over 90%!
Our products require stages of production, and this app has been fantastic. Keeping customers informed each step of the way is key to our success. The app also helps us stay organized internally.
Used this app to make a tracker for customers getting their bike repairs done. Saves us answering the phone every ten minutes!
I should admit that I'm impressed. I have been searching for something like this for a while now. Definitely worth every penny.
I'm so pleased to have found this app. It works wonderfully and allows my customers to get information about their orders. Saves me a ton of time, worth every penny.
Easy to install, great support from developer.
Great product for delivery order tracking. It's very customizable and makes communication between teams easy. We've been using this for about a year and it has made our lives infinitely easier.
it's streamlined our order processing tremendously.
You can view these reviews and many more like them on Shopify
Custom Product Options
Add unlimited Product Options! Now with live product preview!
Store Locator
Easily add locations to a map for your customers to find you!
Product Accessories
Show related Product Accessories directly on your product page.
Easy Purchase Orders
Allow your customers to create professional purchase orders in Shopify.
Custom Order Status
Manage your order production processes and notify your customers along the way
Quick Quote
Let your customers request quotes through the Shopify cart.
Share The Love
Track donations submitted through your Shopify cart!